Cancer Council ACT provide support for transition to smoke free prisons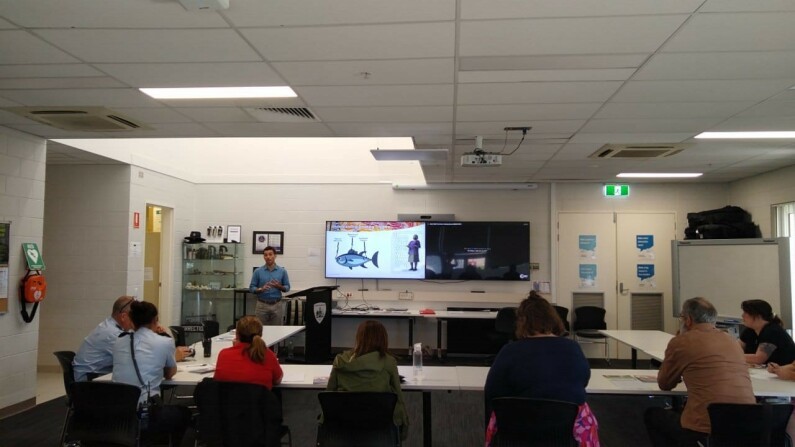 This week Cancer Council ACT staff have delivered brief intervention training to staff and detainees at the Alexander Maconochie Centre. This comes as part of the ACT Government's commitment to transition the centre to a smoke free environment.
In Australia, tobacco is the leading cause of preventable disease and death. Smoking accounts for around half of preventable cancer deaths per year, and around one-third of deaths from cardiovascular disease1. Whilst the ACT has the lowest smoking rate in the country at 9.5% of the population2, these rates are much higher in the Alexander Maconochie Centre, at 82% for detainees alone3.
As part of the demand and harm reduction pillars National Drug Strategy 2017-2026, an approach used to implement this transition, brief intervention training will be delivered to staff and detainees at the Alexander Maconochie Centre across several sessions in March 2023.
The sessions will provide an understanding of nicotine dependency, replacement therapies and coping strategies specific to a correctional setting to equip trainees with the skills needed to support their peers and workmates to quit smoking.
Cancer Council ACT CEO Verity Hawkins states, "The brief intervention training is part of a combined approach with the ACT Government in transitioning to a smoke-free centre. Smoking, or being exposed to second-hand smoke are known to cause cancer, and Cancer Council ACT support all measures to reduce this exposure in workplaces, or where people are unable to avoid it."
"Understanding the challenges in quitting smoking is integral to providing supports that work. It can take several attempts before someone is able to quit for good. Training for brief interventions prepares peers and staff in supporting the quit journey for those on-site at the centre."
Cancer Council ACT provide brief intervention training across Canberra to build capacity for smoking cessation support. If you would like to know more about this or other QUIT services head to: https://actcancer.org/prevention/smoking-and-tobacco-use/