Reducing Canberra's tobacco rates takes a community approach this World No Tobacco Day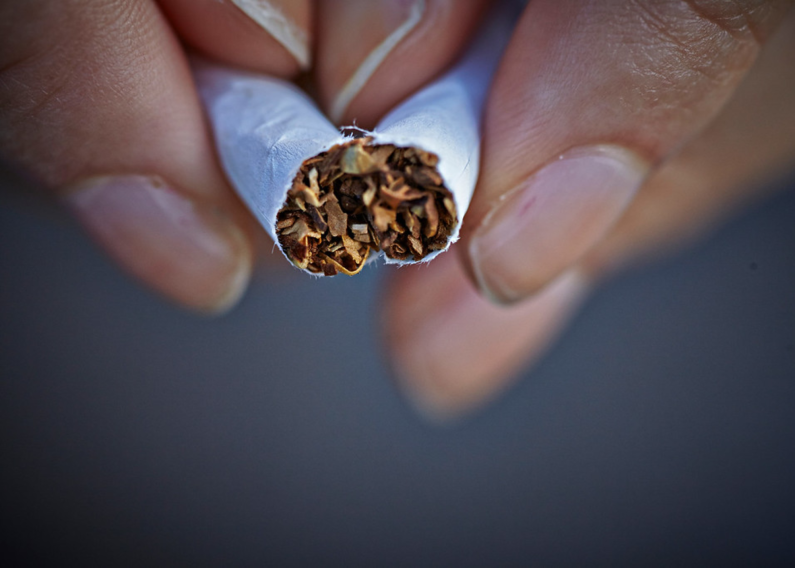 This World No Tobacco Day, 31 May, Cancer Council ACT is ensuring everyone has access to tobacco reduction supports. The Tackling Tobacco in the ACT program enables community organisations to provide tobacco cessation support to people who need it most.
Despite the ACT sitting at an overall smoking rate of 9.1%1, in select groups with greater risk of health inequities, this rate is seen to increase to 80%2. The Tackling Tobacco program provides training, support, and funding, delivered by Cancer Council ACT, to organisations working directly with members of the ACT community.
Cancer Council ACT CEO Verity Hawkins said the community needs to recognise that this is a complex issue.
"Here in the ACT we are seeing tobacco use rates at three to seven times higher for groups such the LGBTIQA+ community, those experiencing homelessness, persons living with a disability or mental illness, or who are imprisoned or recently released,"
"We recognise that quitting smoking is not just a simple choice for some people, and that these groups need support to overcome strong chemical, social, cultural, and environmental factors that cause them to be more likely to smoke and to be at greater risk of harm from it,"
"Through the Tackling Tobacco program, we are working with community service organisations that offer a unique opportunity to these and other priority population groups in the ACT, for which the harm related to tobacco use is significant."
Meridian ACT is part of the Tackling Tobacco program here in the ACT. Manager of HIV and Client Services at Meridian ACT, Marcus Bogie said his organisation sees the benefits the program would bring to their workplace culture, as well as their client support programs.
"We participate in Cancer Council ACT's Tackling Tobacco program because we recognise that smoking rates within the LGBTIQA+ are higher than the general population. Research shows us that experiencing discrimination, trauma and social isolation are some of the most impactful reasons for taking up smoking."
Tackling Tobacco is supported by the ACT Government under the ACT Health Promotion Grants Program. Cancer Council ACT is seeking organisations within the ACT community service sector that provide services to priority groups that may be interested in participating in the Tackling Tobacco in the ACT program. Find out more here: www.actcancer.org/prevention/tobacco-and-e-cigarettes/tackling-tobacco